We are professionally trained Tour Leaders/Guides, have now invested all our efforts and experience into "Nannilam". We believe in giving an exclusive experience for every traveler who come to our camp.
We are committed to make no impact on the surrounding and have put every effort to make this eco- friendly and support the local skilled and other labour.
We are hundred percent sure that we will use only the proven traditional local knowledge in farming sector and that will be the backbone for our wholesome experience.
We have created this place to cater varied travelers having interests in Agriculture, Adventure, wildlife or just to chill out in the rural set up! The food we are providing you is local and cooked by local expertise. The women and families are given preference to work and stay with us and deliver the needs for our traveler. We are committed to through our "Nannilam" to give to make this a place for future with the traditional ideas maintained and followed.
Activities
Farming, Hiking, Biking and Birdwatching
Nannilam offers you extremely beautiful and eventful hiking trails. We have carefully planned hikes for various levels of adventure seekers.
Farming
You can join the regular farming activities happening in our Nannilam Organic farm. We have vegetable garden, Pea nut and coconut fields. You can join in the activity planned for the particular day. We have Native breed cows, calves and bulls. You can join the care taker to learn about the native cows and help to feed and milk them.
Hill temple Hike (Mild) (4 hours max)
This can be done as either a morning or late afternoon hike. You have to take about 1000 steps to reach the hill which is just 10 minutes (Walking) away from Nannilam. It is a really good exercise for the mild activity seekers and offers an excellent view of the landscape with the eastern Ghat mountains and the rural area. If you are a lover of flora and fauna, you get to see many species of Birds and reptiles.
Raja Mottur (Dam) – Pallathur (6 hours)
This is a hike which can be done by the combination of Bicycle (Bikes) and hiking. If you do not have a bicycle, you can rent it from us or just get dropped at the Hike point. It is moderate hike with some adventure element. There is no constructed pathway. It has only man used pathways through the reserve forests bordering Tamilnadu and Andhra. It winds through the Eastern Ghats and offers you some very nice landscape with mountains and the dam. You will be amazed to see many varieties of the bird and reptile life apart from plenty of butterflies. With some luck you can spot Wild Pigs, Spotted deer, Civet cats, Jungle cats, Jackals and many reptiles. We suggest you take a packed breakfast and set of for this trail very early to enjoy the sunrise from the mountains.
Mahadeva Malai – Venkatapuram, Chenji, Panamadangi, Bartharami, Nannilam camp site (5 Hours)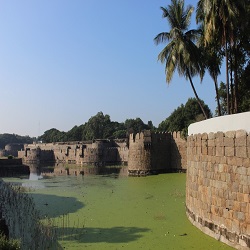 This is a biking trip with your bicycle. It requires some endurance and involves about 60 Kms with ups and downs. This offers plenty of encounters with the village life and give you opportunity to see the farmers in work. You will also cross through some fascinating fields and mountains. There are breathtaking views form the top of the mountain. On this adventure you can be sure that you will have different terrain to negotiate and a A various types of life you will come across. We suggest you start after an early breakfast 06:00 AM and set for the this biking adventure. We suggest you carry some water with you and stop by at various local villages to have tea, or local snacks and mingle with the locals.
Bird Watching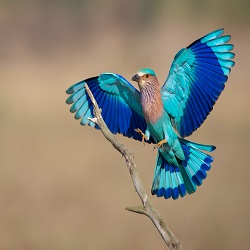 In and Around Nannilam (2 ½ hour activity) You can take the suggested walks in and around Nannilam where you will enjoy watching at least 70 species of birds. The suggested trail takes about 2 hours 30 minutes. The suggested time will be from 06:00 AM to 07:30 AM and 05:00 PM to 06:30 PM In the Eastern Ghat Hills (on the edges of the Reserve) You can opt for a 3-hour bird watching in the fringes of Reserve forest where you get to benefit the forest ambience and can see most of the birds near Nannilam apart from some exclusive forest dwellers. Please click here to get the list of sighted birds in the forest as well as around Nan-Nilam.
Full Day Bike ride in the Eastern Ghats
We have different suggested route maps for the more enthusiastic mountain bike riders who can bike upto V. Kotta, Chinna Kundam, Barathrami and back to Nan-Nilam. For any of your activity please talk to our resident Adventure Manager, who will help you to decide the right type of activity for you and your family.
Accommodation
We have various types of accommodation available for the adventure and nature lovers.
Camping site
You can either bring your own camping gear or hire one from us. You can pitch your tent in the marked area and enjoy your night with us. You make use of the common facilities and in the day time use our Gazebo for relaxing.
Swiss Tents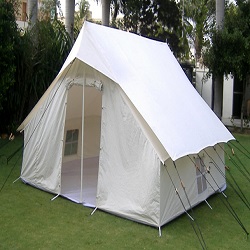 Swiss tent complex is the luxury section where you can hire a Tent from us with all private facilities of Bath and Toilet.
This an eco-friendly camp and hence we give respect to every life. Hence we request our guests to come prepared to live in more natural ways than any fancy luxury.